Automated Tax Strategies
We provide comprehensive tax lot accounting and 10 automated tax strategies for selling your securities. You can apply these to each of your accounts and even change which tax lot sale strategy to apply to any specific sale without affecting the settings for the rest of your account.
Learn more about these tax strategies.
Tax Football™
This patented investment tax tool identifies the securities in your account that you can sell to achieve a specific tax result. Use it to harvest tax losses or to generate gains to offset losses. With Tax Football, you can even try to raise cash with no tax at all. In just a few clicks, automatically generate a sell order that will give you the cash amount you request paired with the tax consequence of your choice. This state-of-the-art tax lot management tool gives you tax control all year long.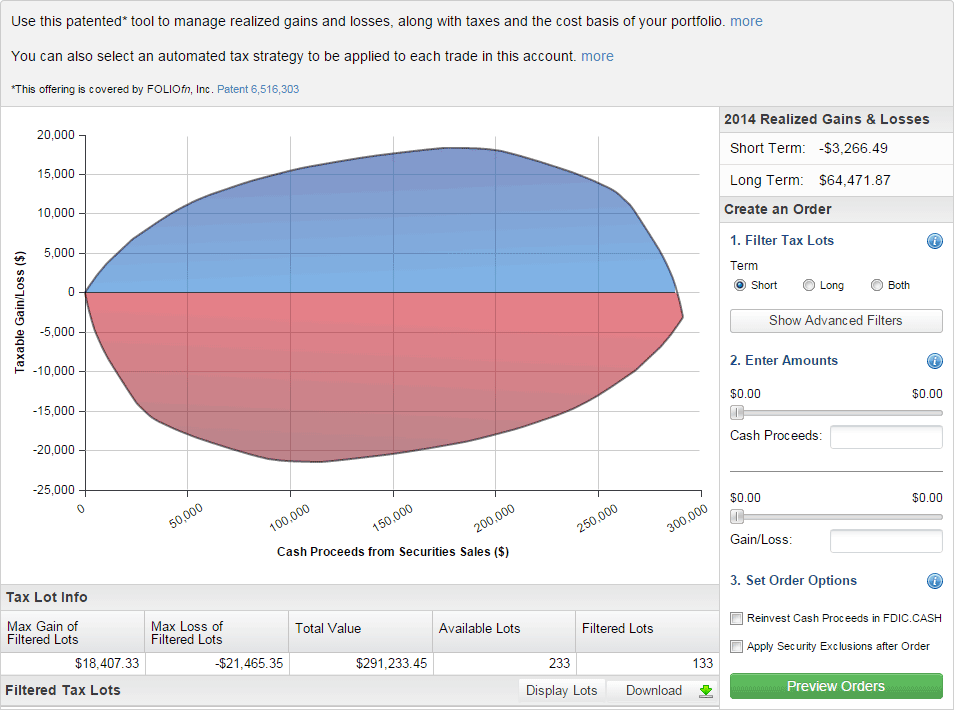 Detailed Tax Information
Doing your taxes is easier with Folio Investing. With one click, access summaries of realized and unrealized gains and losses, closed tax lots, and open tax lots for the securities you currently own.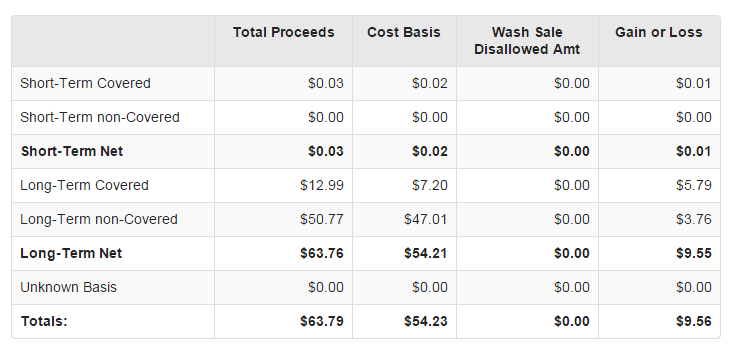 Electronic Tax Documents
All tax documents at Folio Investing are loaded into your secure online Statements & Tax Records in PDF format. You can easily view, download, and print them any time you choose.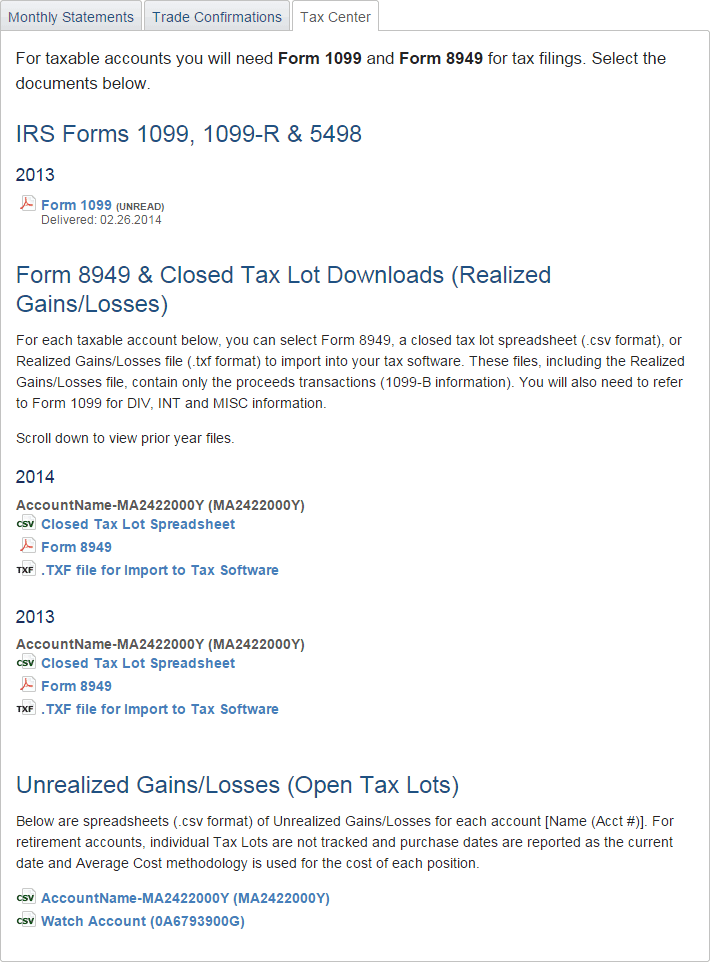 Tax Downloads
We provide downloads in the standard tax exchange format (.txf), so that you can import investment data into tax software like Intuit's TurboTax and H&R Block's Tax Software. Note, Intuit's web-based TurboTax application does not accept .txf files. We also generate a completed version of IRS Form 8949, Sales and Other Dispositions of Capital Assets, which can be printed and attached to your tax return.